Yes, this post describes how to easily build an emergency outfit, but I thought about calling it "Never make your family late again."
Or "Never nag your family about WHAT TIME WE HAVE TO LEAVE THE HOUSE for four hours, and then make them late… again."
In it, you'll find a quick system I use to get dressed and out of the house on time, no matter what ridiculous series of events are in my way.
Here's a click-through emergency outfit guide, in case you're strapped for time:
Why We All Need an Emergency Outfit
It begins with a one-year-old's birthday party. I pick out a vintage polka dot skirt and white tee and it is ready-to-go, in the closet.
I get my toddler ready first. This is a mistake. He is a methodical procrastinator.
He works his system:
Denial
Me: We have to leave soon.
Him: No.
Rationalization
Me: Why don't you want to go to the party?
Him: Cause I'm playing with my cars.
Distraction
Me: Can you stop?
Him: No. Cause Blue Race Car needs a tow truck.
Me: (intrigued by the storyline) Oh, did he get in a crash?
Him: Yes! Mommy, come see!
Betrayal
My husband: Why aren't you two dressed yet?
Him: Mommy wanted to play cars.
Together, we get him ready. I race into my room, breathless at the thought of my lovely outfit, but as soon as I see it, I know. Something in the stars has shifted. I put it on dutifully anyway, and there it is: The skirt is too pouffy.
This outfit is all wrong.
I pull on jeans reflexively and realize all my clean tees, besides the white one, are wrinkled. Then I start steaming a blue one. I spot my coral tee looking pretty decent on the top of the hamper. Time to ditch the steaming project and lunge for it. Now I need a cami for underneath.
When I emerge, we're running 20 minutes late.
The lesson: Sometimes having your outfit pre-chosen is just not enough. Your moon will move into the sign of Gemini. You'll feel bloated. It will rain. What you picked out will become a terrible idea. This will happen. You can't plan your way out of it.
You need a backup. The backup has to be SPECIAL and versatile. It has to be something you can turn to in any "I hate this, and I hate everything" scenario without question and with confidence.
After the party incident, I decided to find such a backup.
I choose one go-to outfit and have it standing by, unwrinkled and hanging up at all times, for just these situations.
Emergency Outfit Requirements
Versatile:

It has to be something I can wear to work or out on the weekend with just an accessories change.

Neutral:

I should be able to wear this up to twice-a-week without anyone noticing.

Comfortable: Most of my outfit meltdowns happen around how I feel, not how I look. I mainly feel bloated and restricted in these situations. (Check out our comfortable alternative to jeans!)
Elevated:

What I mean by this is it can't be my reflex move, which is jeans and a tee. First of all, I NEED all of those during the month. Keeping any aside is nonsense. Secondly, this is supposed to make me feel confident and special in any regular situation. It has to work for a meeting or presentation.
So what am I left with? You'd be surprised.
If you take a look through your clothes with these four requirements in mind, I bet you have a lot. I pulled a comfy basic black pants outfit (Hello elastic waistband!) with three accessory variations.
BASIC EMERGENCY OUTFIT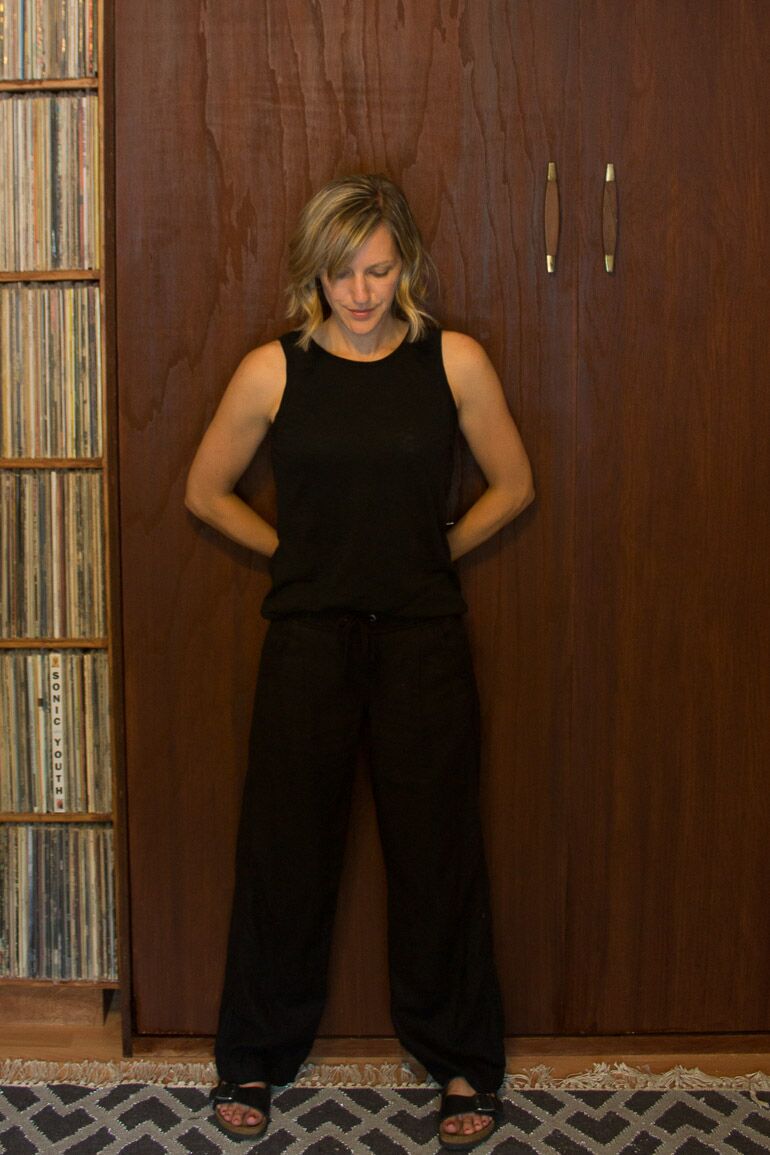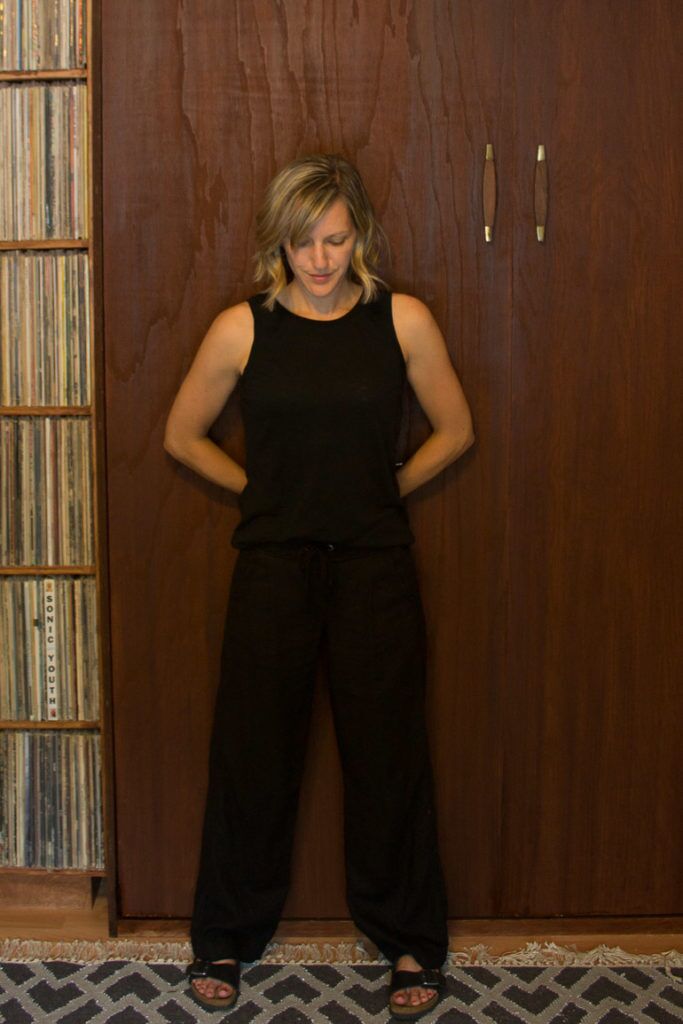 Shirt: Old from Athleta, similar here
Pants: Old from Athleta, similar here
Sandals: Birkenstock
CASUAL EMERGENCY OUTFIT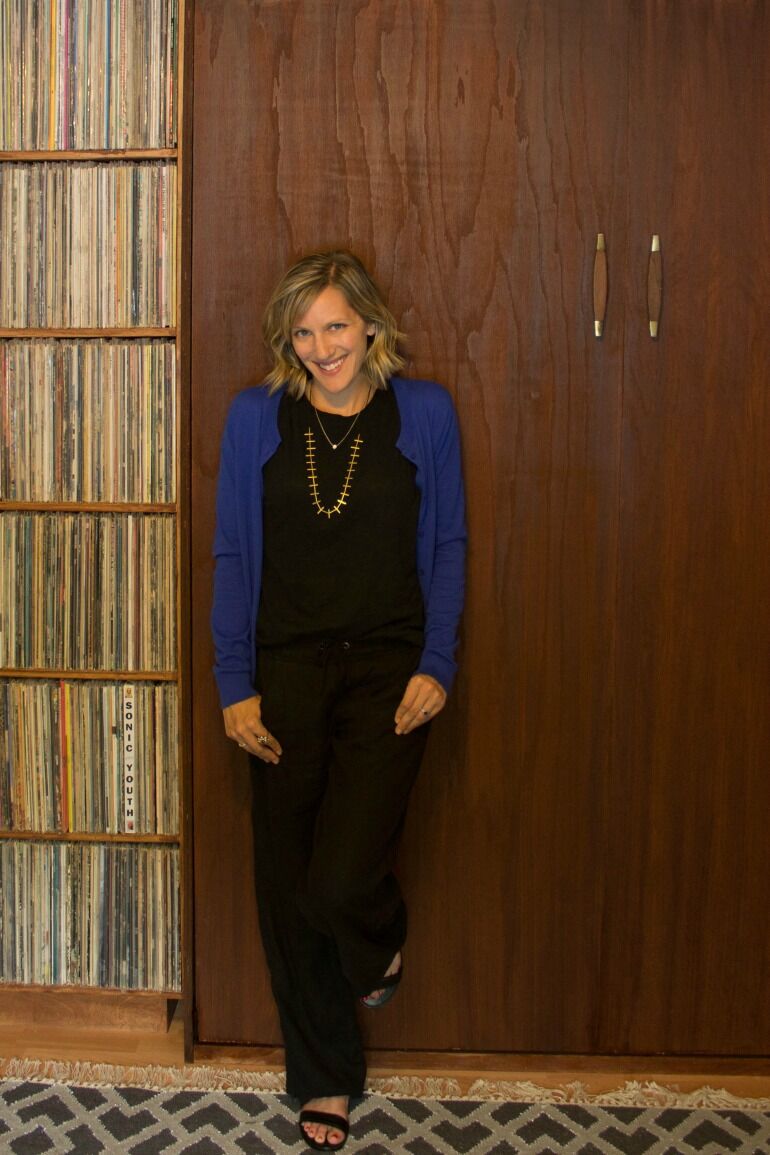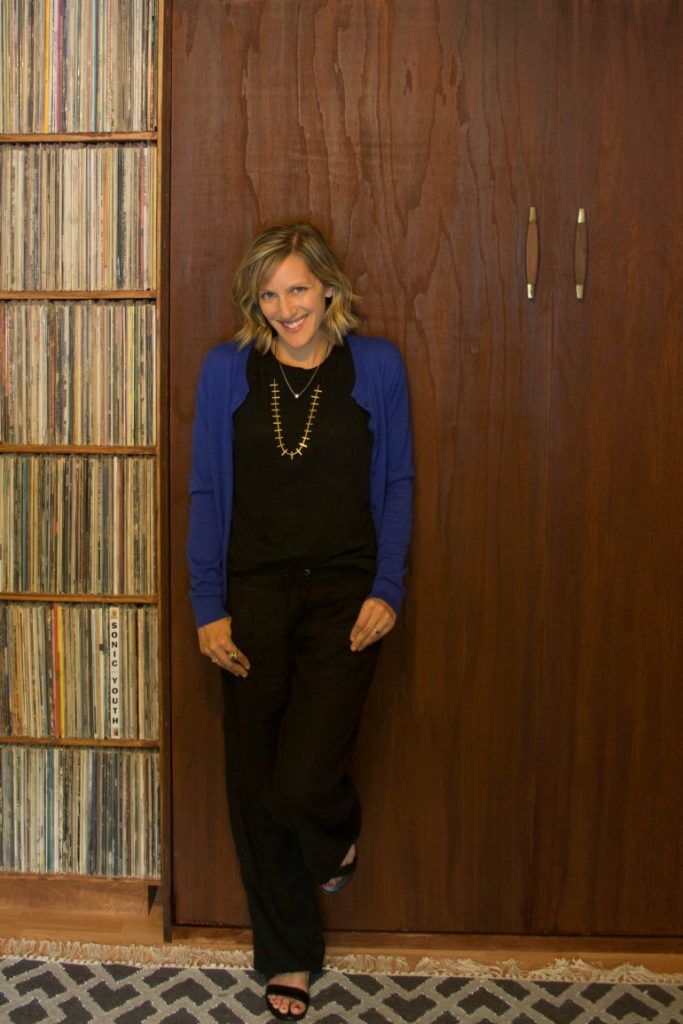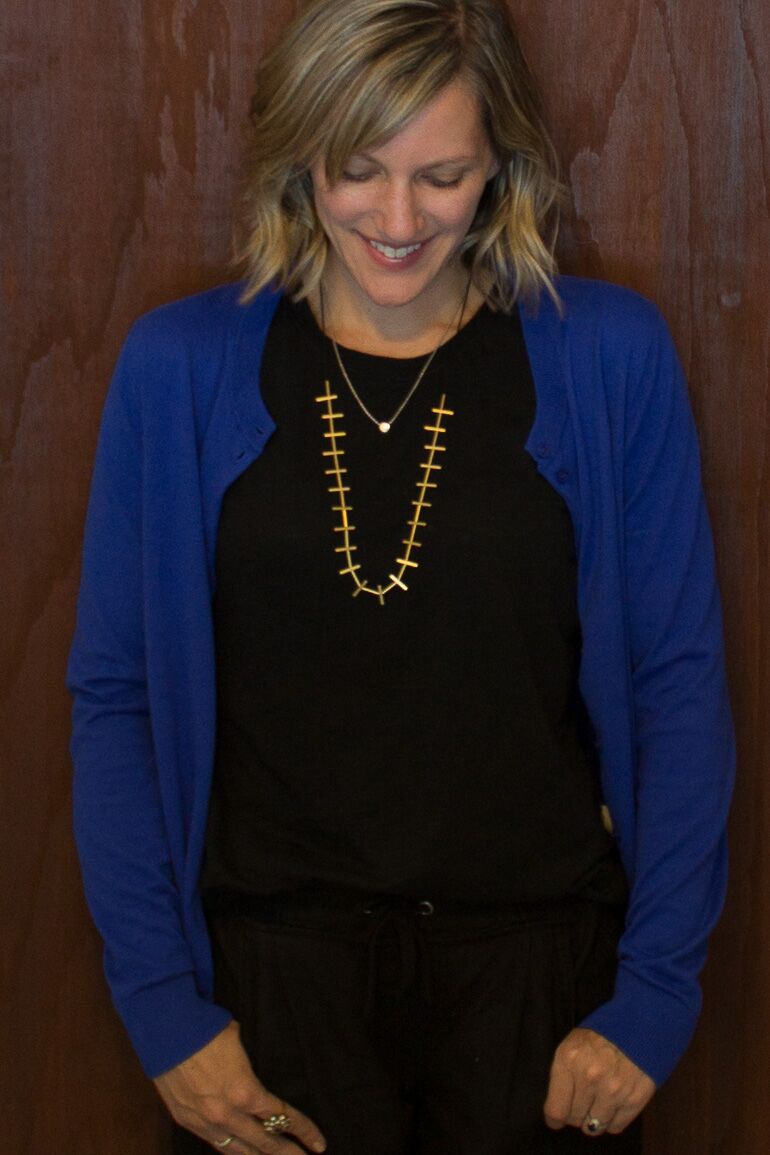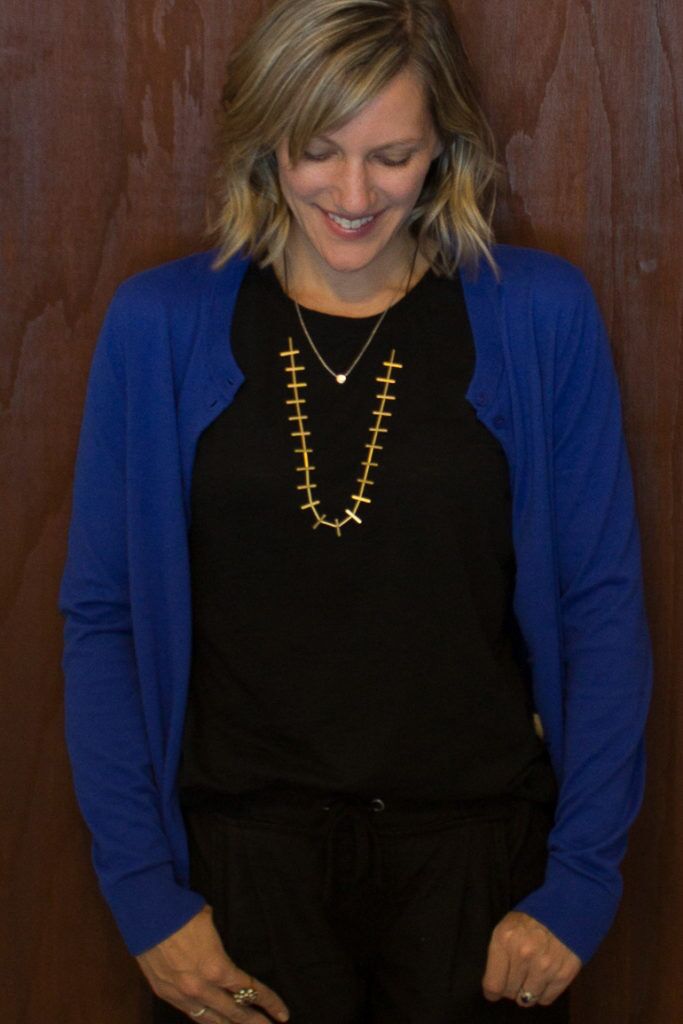 Cardigan: Old from J.Crew Mercantile, similar here
Sandals: Cole Haan
Short Necklace: Old, similar here
Long Necklace: Old from Madewell, similar here
DRESSY EMERGENCY OUTFIT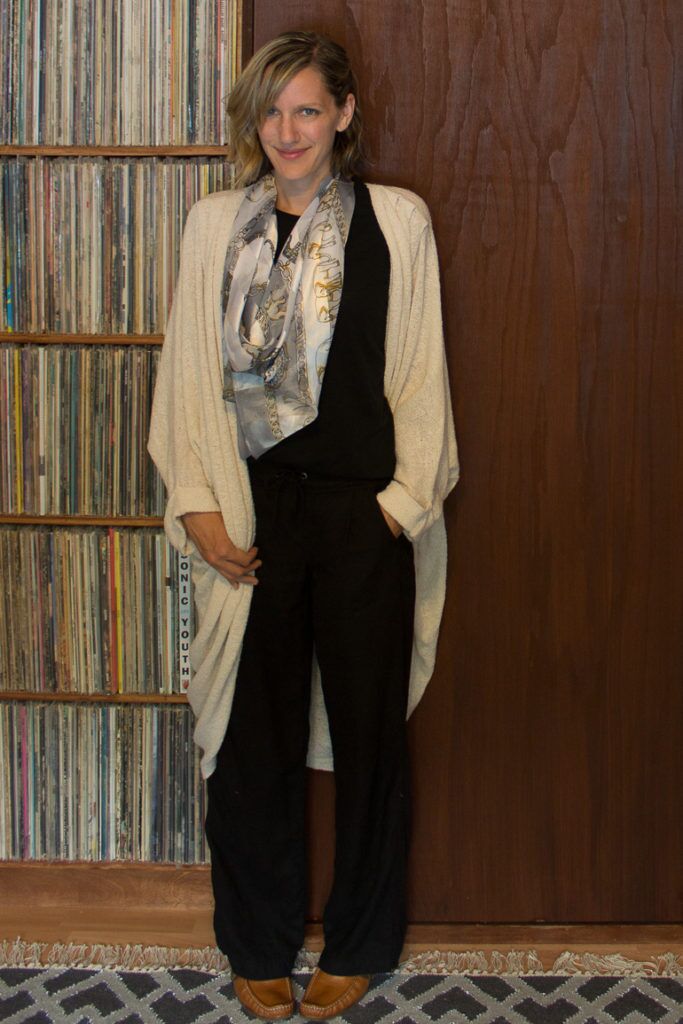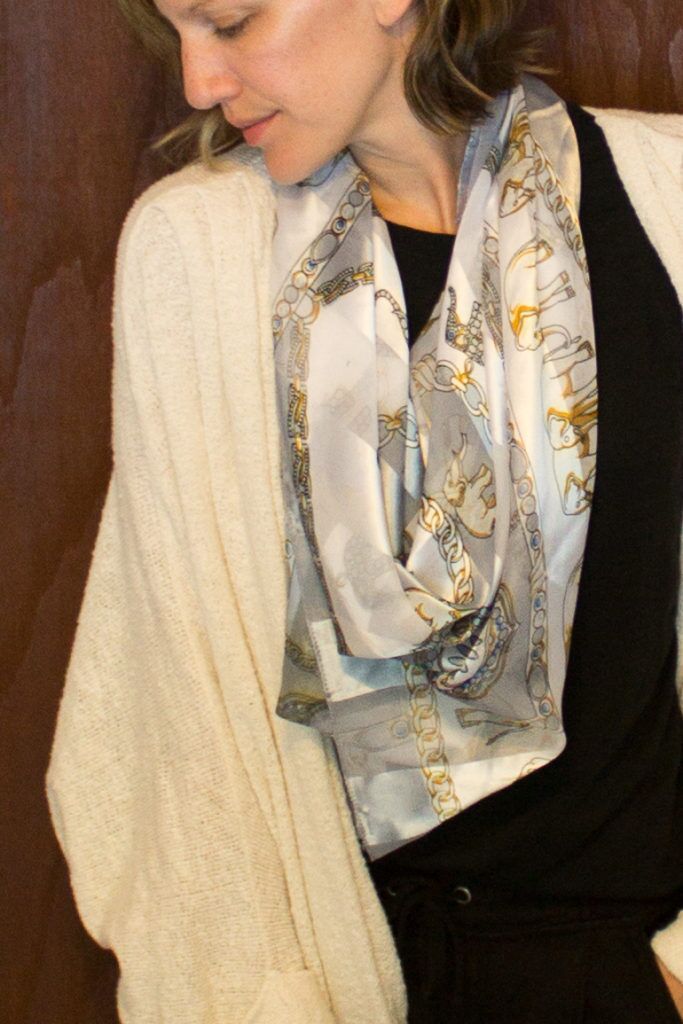 Shawl Cardigan: American Apparel
Scarf: Old, similar here
Clogs: Old, similar here
Enjoy your emergency outfit!
Check out What to Wear for Self Love, too.