I ate a whole box of Mac n Cheese the other night. We all do it. They key, my friends, is to acknowledge and move on. It's what resilience is all about.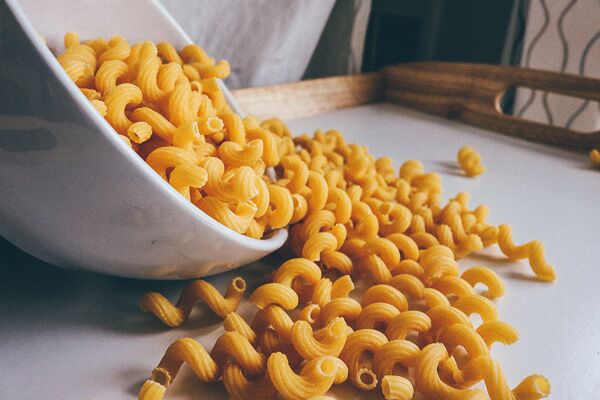 If you're like me, you made the mac n cheese out of sheer exhaustion, with the intent of eating a normal, single human amount. Then it all went wrong.
I reached out to Amy Gorin, MS, RDN, owner of Amy Gorin Nutrition in the New York City area, to find out what to do if this highly unlikely event ever happens again.
You can find her healthy recipes at amydgorin.com/recipes.
PS: How bad is it to eat an entire box of mac and cheese?
AG: A box of Kraft Macaroni & Cheese, when prepared, contains 1,050 calories. For someone eating a 2,000-calorie daily diet, that's more than half of your daily calories. And not to mention that you're also going to overload on fat and sodium. You're probably not going to feel very good if you eat a whole box of mac and cheese—and you're definitely not going to be eating a balanced meal.
PS: Okay…well, if you did it, what can/should you do to mitigate the mac n cheese effects, if anything?
AG: Make sure to drink plenty of water the rest of the day to help flush out some of the sodium in the mac and cheese. And don't make excuses to overeat the rest of the day—make your next meal a balanced one, such as a lean protein (i.e. salmon, chicken breast, or tofu) with whole grains, a little healthy fat (i.e. olive oil, nuts, or avocado), and plenty of fruit or veggies.
PS: Any tips on resisting the cheesy temptation the next time?
Additional resources from Amy Gorin R.D. that I think you'll love:
Cookbooks for Mac n Cheese Lovers
Below are the cookbooks I find helpful when the Mac is calling my name.
The author of this post earns a small commission for products and services purchased through the link(s) in this post.
This book is for those times when you just don't feel like cooking. For me, that's most of the time! With recipes clocking in at sub-15 minutes, I feel very understood by this cookbook.
First of all, this book is written by one-half of the superb Frugal Friends podcast, Jen Smith. I'll just say it. Frugal Friends is my favorite podcast of all time. Listen in. Support Jen and her co-host Jill, and enjoy. Now back to the task at hand. If frugality is one of the reasons you find yourself with Mac n Cheese on hand and you often fall prey to the siren song of ALL THE MAC, this book is for you.
It will help you become more intentional about your meals, namely learning to cook more, eat out less, and make eating at home a habit you actually like. You'll save money AND be more prepared to eat something balanced the next time you get a major Mac n Cheese craving. It's an awesome resource to have on hand.
Let's be honest. Sometimes it's the dishes. Mac n Cheese takes one pot. You can even eat right from the pot (especially if you're not paying attention to portions)! Enter The One-Pan College Cookbook. I am well beyond my college years. But I appreciate the special gift of only having one item to wash just as much as the next guy. You will too.
More Posts on Building Good Habits: