I ate a whole box of Mac n Cheese the other night. We all do it. They key, my friends, is to acknowledge and move on. It's what resilience is all about.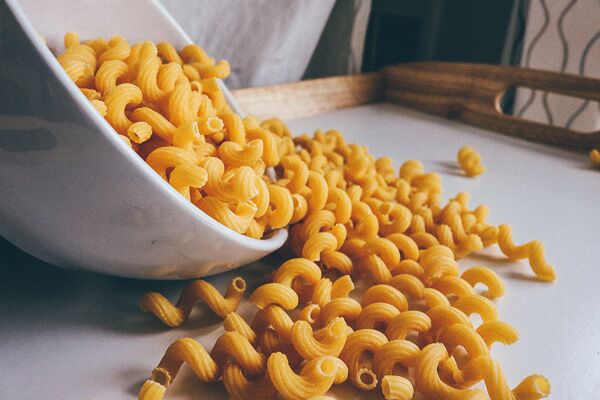 If you're like me, you made the mac n cheese out of sheer exhaustion, with the intent of eating a normal, single human amount. Then it all went wrong.
I reached out to Amy Gorin, MS, RDN, owner of Amy Gorin Nutrition in the New York City area, to find out what to do if this highly unlikely event ever happens again.
You can find her healthy recipes at amydgorin.com/recipes.
PS: How bad is it to eat an entire box of mac and cheese?
AG: A box of Kraft Macaroni & Cheese, when prepared, contains 1,050 calories. For someone eating a 2,000-calorie daily diet, that's more than half of your daily calories. And not to mention that you're also going to overload on fat and sodium. You're probably not going to feel very good if you eat a whole box of mac and cheese—and you're definitely not going to be eating a balanced meal.
PS: Okay…well, if you did it, what can/should you do to mitigate the mac n cheese effects, if anything?
AG: Make sure to drink plenty of water the rest of the day to help flush out some of the sodium in the mac and cheese. And don't make excuses to overeat the rest of the day—make your next meal a balanced one, such as a lean protein (i.e. salmon, chicken breast, or tofu) with whole grains, a little healthy fat (i.e. olive oil, nuts, or avocado), and plenty of fruit or veggies.
PS: Any tips on resisting the cheesy temptation the next time?
If work was the root cause of that mac n cheese binge, schedule a free mini career coaching call with me!
More Posts on Building Good Habits: