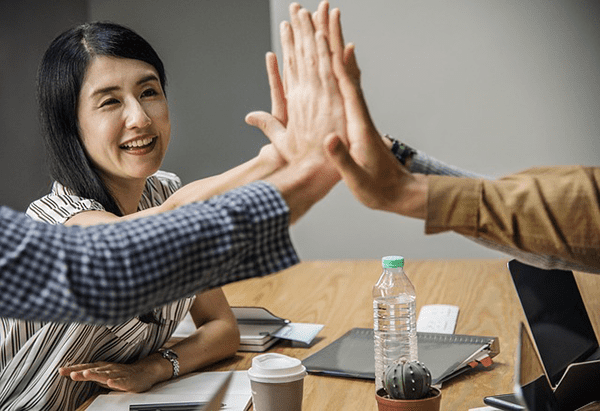 The Magic Email from the book Never Split the Difference: Negotiating As If Your Life Depended On It by Chris Voss, really works.
About the book itself: An ex-FBI international kidnapping negotiator opens each chapter with a crazy-but-true hostage negotiation story. Then he takes whatever tactic was used and applies it to regular life.
You get a crazy action-packed narrative AND some genuinely good self-help.
But more importantly, the tips are crunchy. I mean you can bite them off and start trying them right away with good results. The best I've used so far is what Mr. Voss describes as The Magic Email.
The Magic Email: Why Use It
The point of The Magic Email is to get a response when you've been ignored on something. This is a bit of a passion of mine, as I do a decent amount of pitching, and love a well-crafted follow-up email. (When I say "passion," I mean, "passion." Everyone here knows I'm a nerd. Just look at the image I chose for this post. I LOVE it. Dream day for me if that group high-five ever happens.)
Be warned. The Magic Email is not your everyday follow up.
Use The Magic Email sparingly. What it's great for, specifically, is holding people accountable.
For instance, if you have a project that was due on January 1, and your counterpart agreed to that due date, then missed it, The Magic Email is fantastic.
In Normal Email World, what you might do is basically brow-beat this person into agreeing to a new due date. Your whole goal is getting them to say "Yes." And they will say "Yes." And they will probably butcher that deadline too because you chose it and they were just agreeing with you/ going along with you so you'd leave them alone and they could get back to re-watching Game of Thrones.
Why "Getting to Yes" Is Flawed
According to Voss, the whole idea of "Getting to yes," is flawed because it never wins the other person's buy-in.
What you want, he says, is to get to "No."
It sounds crazy, but, for him "No" is the first word in a real conversation with your counterpart. It gives them a powerful sense of being in control. Once they say, "No," and you respond in a sane way, you're both working towards a mutual goal.
This rarely happens because we're so programmed to avoid "No." We hate saying it and hearing it.
Okay so back to The Magic Email.
How to Hold People Accountable With The Magic Email
What you do is phrase your follow-up in a way that leads your counterpart into saying "No."
Instead of: "Hi. Do you think your team can commit to making those changes by Jan. 7?"
Try
"Hi. Should I give up on getting this project completed in January? Let me know."
Boom.
Rather than "Yes sure Jan. 7." and a fail, you get, "No, don't give up on it. Here's what I need from you…"
I've done it. It works.
It definitely feels out of character coming from a chronic user of the word "just," to soften requests, and exclamation points—to show that I'm not angry. See?! See how I'm not angry right now?!
But when it worked, I felt great and the work got done on time. Nothing makes my heart sing more than a project completed in a reasonable amount of time.
A final word: If the counterpart answers, "Yes, give up," to The Magic Email, at least you know you need to find a new counterpart sooner than you would have without it.
Go forth and claim your accountability!
The author of this post earns a small commission for products and services purchased through the link(s) in this post.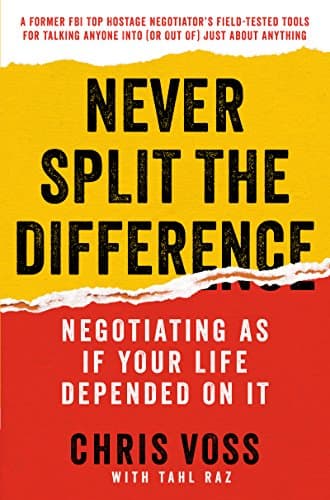 There are a lot of other actionable tips in Never Split the Difference. Give it a read or a re-read. You won't be sorry.